Programs
We frequently schedule programs after the beginning of the year, so do keep in touch with us via our email list, Facebook, or web site to hear the latest program offerings!
Want to help us bring more innovative, meaningful, uplifting programs to VCCC? Click here to complete this short survey and share your thoughts with us.
DOWNLOAD A REGISTRATION FORM FOR ALL 2018 PROGRAMS HERE.
Program Policies & Information (Opens in a new window)
2018 Calendar
Women Writers Workshop


Thursday, September 13 - Sunday, September 16
Mysticism & Mindfulness in the Work of Hildegard of Bingen



Friday, September 21, 10 am - 3 pm
Advanced Centering Prayer: Deepening the Silence

Sunday – Sunday, November 25 – December 2
A Short Advent Retreat
Friday, December 7, 10 am - 3 pm
---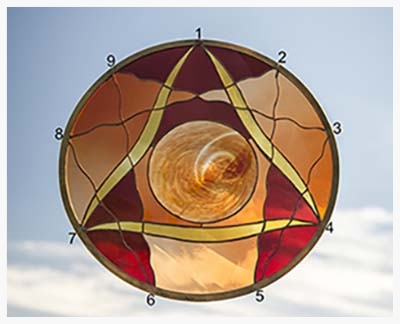 Using the Enneagram for Spiritual Growth
Sunday, June 3 - Tuesday, June 5
The Rev. Rob Field, Christine King, and Paula Benton
$374 Full Program; $274 Commuter
How differently might we experience each day if we looked at ourselves and each other with fresh eyes? What if we paid less attention to habitual patterns and behaviors that no longer support us or others?
The Enneagram has been widely recognized for its profound descriptions of nine distinct personality patterns. Today, we're growing to appreciate the Enneagram's invitation to release the personality masks we present to the world — often unconsciously. When we let go of the masks, our Soul's qualities have room to express their beauty, bringing kindness and compassion to ourselves and others.
The Enneagram Journey focuses on the patterns that define our lives, determining what we pay attention to, moment by moment. Our program is designed to help participants shift their focus from personality-based patterns of emotion, thought and behavior to the Soul gifts they already possess, but may have forgotten.
We will explore together:
1. How to release automatic, repetitive, and 'stuck' patterns and replace them with alive, creative vitality.
2. How awareness of our subtle patterns enables us to attune our senses to our Soul's deepest longings.
3. How self-compassion and compassion for others help us discover our true self with awareness, integrity and even joy.
4. How our experience of Presence emerges as our Souls listen and respond to the questions we ask ourselves.
The conference will be presented using a mixture of teaching and learning modalities: multi-media presentations, experiential & peer learning and small group reflection / discussion.
An Enneagram Journey Presenters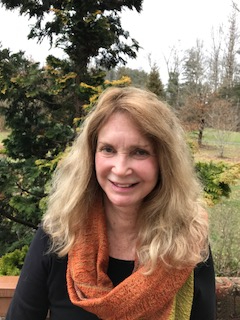 Christine King
After forty years of university teaching and global consulting, I continue to be in awe of how the Enneagram helps people experience their lives with fresh perceptions, seeing through an uncluttered lens of kindness, compassion and beauty.
Learn more about Christine's work at www.fresh-perceptions.com
Rob Field
After serving congregations as a pastor for more than 20 years, I came to realize the Enneagram can support the sort of transformative inner work envisioned by all the great religious traditions. When I join with others to engage this work, amazing things always happen.
Rob is Director of Center for Spiritual Wisdom
Paula Benton
It is all too easy to walk through this wonderful life on automatic. The Enneagram offers us a way to become familiar with our own unique patterns. As we become able to recognize them, we are able to disempower them. The Enneagram is a life-altering, world-changing spiritual tool!
Paula has presented numerous Enneagram-based workshops & retreats
Register safely and securely online by clicking here.
---
---
Resting in the Quiet Heart: A Mountain Yoga Retreat
Friday, June 8 - Sunday, June 10
Chad Hallyburton
$214 Full Program; $124 Commuter
The most visible faces of yoga are the popular stretching, postures, and breathing techniques, but yoga offers an entire toolbox of ideas to live life to the fullest. From ethical guidelines to commentary on the nature of reality and divinity, students of yoga through the ages have left a trail of breadcrumbs to guide us. We'll follow that trail through physical yoga, meditation, journaling, discussions, and more, as we explore the possibilities to begin or deepen our individual yoga practices.
Owner of a yoga practice in Cullowhee, Chad adapts the tools of yoga to the individual needs of students, whether they seek physical or emotional health or tools for a deeper spiritual practice.
---
A Journey in the Daring Way
Sunday, August 26 - Wednesday, August 29
The Rev. Cyndi Banks and the Rev. Karla Woggon

A sacred space to explore living with courage and vulnerability and the things that get in our way. Facilitated by the Rev. Cyndi Banks and the Rev. Karla Woggon, Certified Daring Way Facilitators.
We live in anxious times amidst a multitude of internal and external voices that define what success looks like in our lives. It is easy to lose our bearings and find ourselves struggling with all the voices telling us that we fall short. The Daring WayTM process helps us peel back the layers and understand what happens to us and goes on to point a way forward where we can engage our lives with our whole heart.
We will wrap this experience in prayer, ritual, and community, rooted in an inclusive Christian spirituality, as we find our way forward together. Due to the nature of the work we will do, this event is alcohol-free. We also ask that participants be present for the entire event—we are unable to accommodate late arrival and early departure. Commuters are welcome, but we ask that you be present for all sessions and meals.
---
Women Writers Workshop
Thursday – Sunday, September 13 - 16
Katerina Whitley
$304 Full Program (per Weekend)
$169 Commuter Rate (includes all meals)
$58 Day Student
Some people dream and talk of writing, while others just do it. Writing is often a lonely pursuit, but it is the most satisfying expression of our thoughts and feelings. You may find that it's much easier to write in the company of like-minded people and with the guidance of a professional who loves to encourage others in the craft of writing. Join this group of women writers to capture memories, define thoughts, express emotions, bring order out of chaos.
New writers are most welcome.
A native of Thessaloniki, Greece, Katerina Whitley has worked as a church journalist on the diocesan and national levels, taught at universities, and is the author of six books.
Full Program rate covers all lodging, meals, and program costs. Commuter rate includes meals and program costs. Deepen and hone your craft, get to know some wonderful women, and enjoy the beauty and tranquility of Valle Crucis for a long weekend. What could be better?
---