Programs
We frequently schedule programs after the beginning of the year, so do keep in touch with us via our email list, Facebook, or web site to hear the latest program offerings!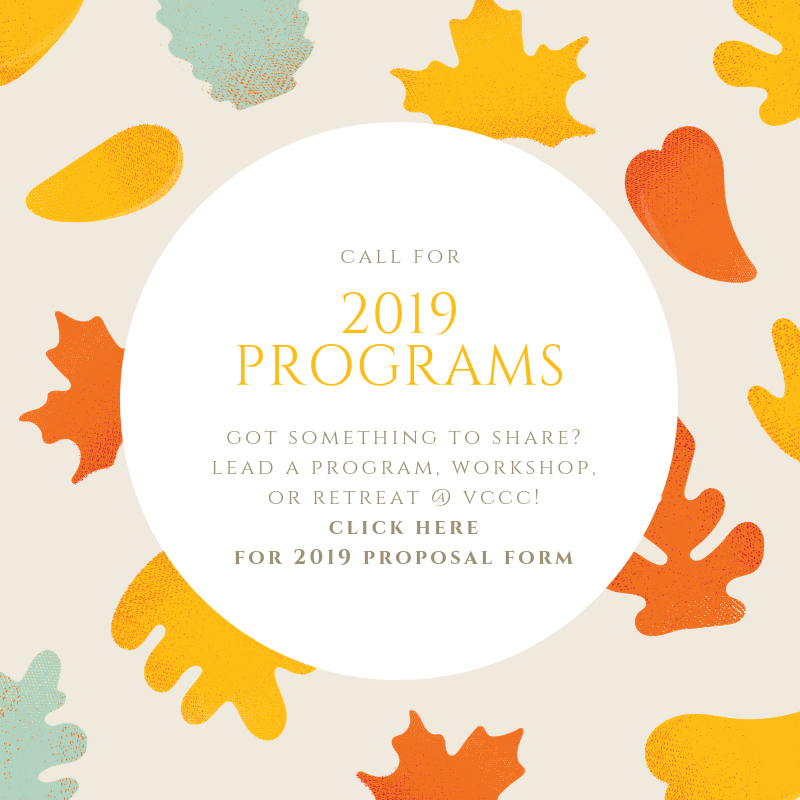 Find out more about Valle Crucis' partnership with Holy Cross to bring a Little Food Pantry to the Valle!
DOWNLOAD A REGISTRATION FORM FOR ALL 2018 PROGRAMS HERE.
Program Policies & Information (Opens in a new window)
2018 Calendar
A Short Advent Retreat



Friday, December 7, 10 am - 3 pm
---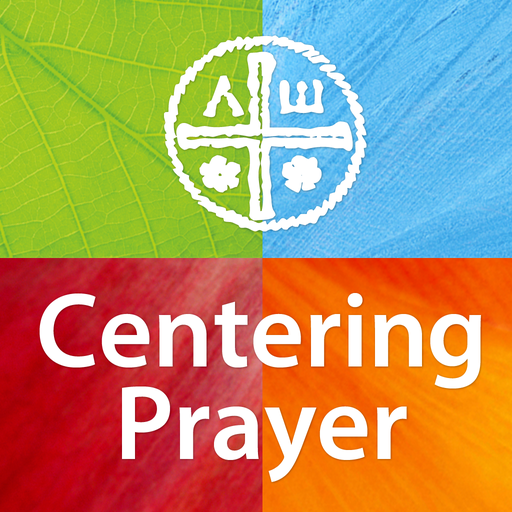 Advanced Centering Prayer Retreat: Deepening the Silence
Sunday – Sunday, November 25 – December 2
Becky Hannah, Joan Ricci Thome, & the Rev. Bob Cook
$533 Full Program
Housing in the Inn
This retreat is for those who would like a more prolonged experience of centering prayer and who are interested in entering into the more profound levels of spiritual practice in an atmosphere of silence, solitude, and community.
Centering prayer is a silent form of prayer that directs a person's attention toward God, with ancient roots in the mystical and monastic tradition. The retreat will help participants develop and sustain a regular centering prayer practice. In addition to several centering prayer periods offered daily, you will also have opportunities for contemplative worship, individual meetings with retreat leaders, walks and hiking, labyrinth walks, and time for solitude and reflection.
Retreat leaders are Becky Hannah, co-coordinator of Contemplative Outreach of Western NC, and Joan Ricci Thome, presenter of contemplative prayer retreats at the Oratory and St. Francis Springs Prayer Center in Stoneville, NC. The Rev. Robert Cook, Vicar of Christ Church, Walnut Grove, NC is spiritual director for the week. Joan and Becky have both been trained to facilitate centering prayer by Contemplative Outreach, the organization founded by Father Thomas Keating as a spiritual network committed to living the contemplative dimension of the gospel in everyday life.
Due to the length of this retreat, each participant should have an established practice of centering prayer for at least a year. This retreat is limited to the first 20 registrants. Participants must stay on campus and plan to attend the entire retreat.
If you have questions about the contents or itinerary for the retreat, please feel free to contact Becky Hannah at (828) 702-3518.
---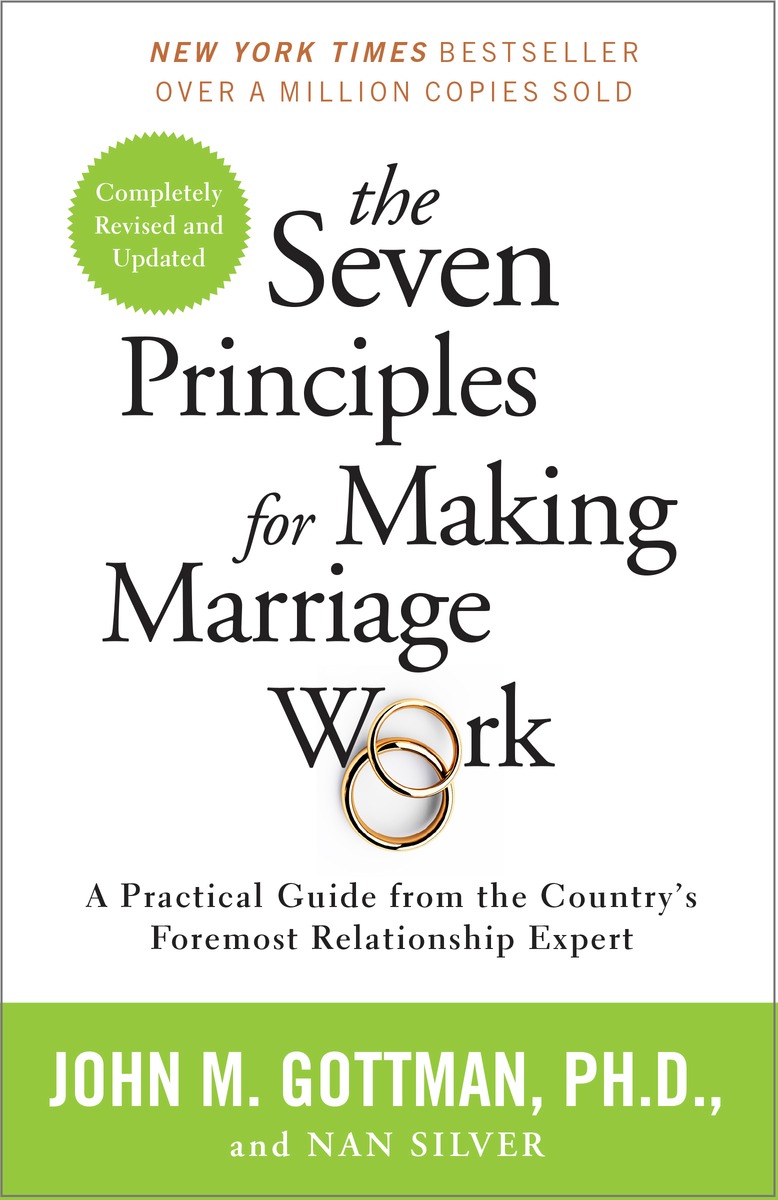 The Gottman 7 Principles Program
Marriage Retreat
Friday-Sunday, December 7-9
The Seven Principles Workshop for couples is based on the internationally acclaimed research of Dr. John Gottman as presented in the New York Times-bestselling book, The Seven Principles of Making Marriage Work. This educational workshop is designed to help couples strengthen their relationship in a variety of ways including improving friendship and conflict management skills. This is a psycho-educational class and is not a replacement for couples' therapy. You will learn skills but will not be talking about private moments in your life.
Workshop Details
The Seven Principles Workshop includes lecture, leader role-playing, video clips and private couple exercises. Registration includes all material needed (a $63 value); The Seven Principles of Making Marriage Work bestselling book, 2 couples workbooks, open-ended card deck, and Love Maps card deck. Participants will not have to share, and each couple will have privacy to practice exercises.
What You Will Learn
◊ Improve friendship, fondness, and admiration
◊ Enhance romance and intimacy
◊ Manage conflict constructively
◊ Learn skills to address gridlocked and perpetual problems
◊ Create shared meaning
◊ Accept influence from their partner
◊ Maintain gains that will be sustainable
Who Should Attend
◊ Pre-engaged and pre-marital couples
◊ Married couples from newly married to seasoned
◊ Anyone wanting to enhance their relationship and needing better conflict management tools
Workshop is Not Suitable for Couples Who Are
◊ Experiencing severe relationship distress
◊ Significant emotional or physical abuse
◊ Serious mental health issues (either partner)
◊ Active addiction issues - drugs, alcohol, gambling, sexual addictions, or other disruptive behaviors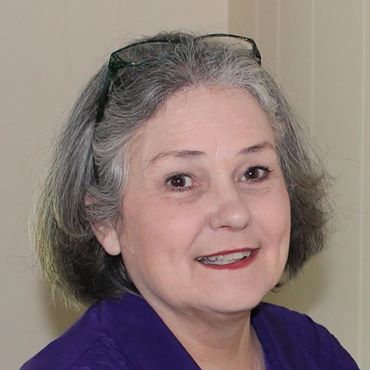 Facilitator Patricia Scott
Patricia Scott is a Gottman Seven Principles Leader and is passionate about helping people improve relationships - especially their marriage. Patricia was a public school teacher before getting her MS degree in Clinical Psychology. Since then she has focused her endeavors, whether directly in the mental health field or volunteering in her church or community, towards educating individuals, couples, and families to develop the skills necessary to maneuver the ever-challenging pathways and obstacles we all face as we create the life we dream about.

Patricia is excited to begin sharing the Gottmans' work that spans over 40 years of scientific research of marriage. She currently resides in the Appalachian Mountains of East TN with her husband of 33 years. She has a private practice specializing in Marriage and Couples Counseling and Education.
All-inclusive rate of $547 per couple covers lodging, all meals, facilitator, workbook, and materials

$347 commuter rate per couple includes all meals, facilitator, workbook, and materials
Register securely and quickly online here, OR

download a paper registration form to mail with your check here.