Programs

For wisdom will come into your heart, and knowledge will be pleasant to your soul; discretion will watch over you and understanding will guard you.
Proverbs 2:10-11
We frequently schedule programs after the beginning of the year, so do keep in touch with us via our email list, Facebook, or web site to hear the latest program offerings!
Want to help us bring more innovative, meaningful, uplifting programs to VCCC? Click here to complete this short survey and share your thoughts with us.
Calendar at a Glance
| | | |
| --- | --- | --- |
| | | |
| | | |
| | | Rev. Rob Field & Becky Hannah |
| | | Katerina Whitley |
| | | |
| | | |



Women Writers Workshops


Led by Katerina Whitley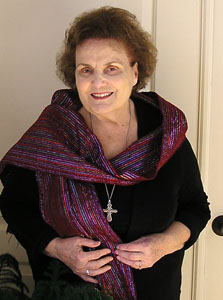 Workshop II
Thursday, August 31 - Sunday, September 3
(Labor Day Weekend)
$308 Full Program (per Weekend)
$191 Commuter Rate (includes all meals)
Accommodations in the Mission House
Some people dream and talk of writing while others just do it. Writing is lonely and not easy, but it is the most satisfying expression of our thoughts and feelings. We find that it's much easier to write in the company of like-minded people and with the guidance of a professional who loves to encourage others in the craft of writing. Join this group of women writers to capture memories, define thoughts, express emotions, bring order out of chaos. New writers are most welcome.

A native of Thessaloniki, Greece, Katerina Whitley has worked as a church journalist on the diocesan and national levels, taught at universities, and is the author of six books.

You are welcome to attend one or both workshops. Full Program rate covers all lodging, meals, and program costs. Commuter rate includes meals and program costs. Deepen and hone your craft, get to know some wonderful women, and enjoy the beauty and tranquility of Valle Crucis for a long weekend. What could be better?
---

A Journey in the Daring Way: A sacred space to explore living with courage and vulnerability, and the things that get in our way.
Based upon the research of Dr. Brené Brown.
$400 includes lodging, meals, and program
$230 commuter rate includes meals and program

Enjoy the healing beauty of the Valle Crucis Conference Center, located in the heart of the Blue Ridge Mountains.
We live in anxious times amidst a multitude of internal and external voices that define what succes looks like in our lives. It is easy to lose our bearings and find ourselves struggling with all the voices telling us that we fall short. The Daring Way process helps us peel back the layers and understand what happens to us - and goes on to point a way forward where we can engage our lives with our whole heart.
We will wrap this experience in prayer, ritual, and community, rooted in an inclusive Christian spirituality, as we find our way forward together. Due to the nature of the work we will do, this event is alcohol-free. We also ask that participants be present for the entire event - we are unable to accommodate late arrival and early departure. Commuters are welcome, but we ask that you be present for all sessions and meals.
Facilitated by the Reverend Karla Woggon and the Reverend Cynthia Banks, both Certified Daring Way Facilitators.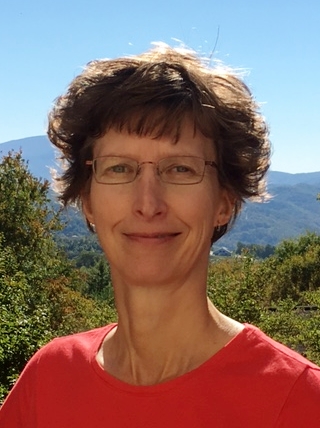 The Rev. Cynthia Banks serves as Rector at St. Luke's Episcopal Church in Boone, NC. Ordained in 1994, Cyndi has served a range of churches in small-town, rural, and urban areas, finding her way to Boone in 2004. Cyndi is married, the mother of a teenager, stepmother to a grown son, and is obsessed with golf. "Brene Brown's work has set me free like nothing else I've learned, increasing my capacity to take risks and find my way through tough places."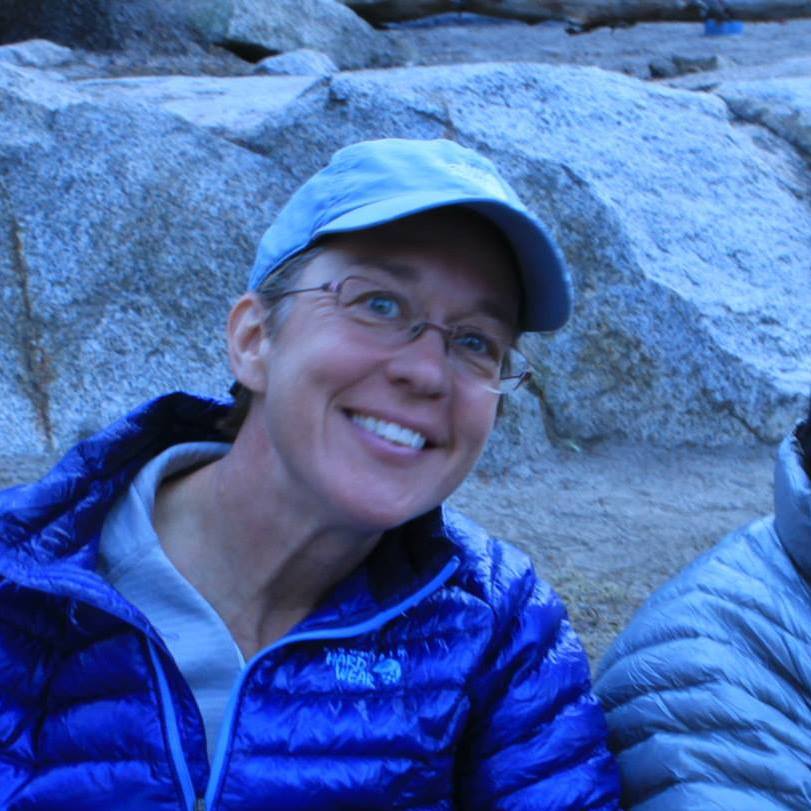 The Rev. Karla Woggon serves as the Rector of the Episcopal Church of the Ascension in Hickory, NC. Ordained in 1995, she has served parishes in the Diocese of Louisiana and Washington, D.C., and was delighted to return to her home diocese of Western North Carolina in 2007. Karla is married and has two adult step children. She loves hiking, backpacking, sea kayaking, and just being in the wilderness any chance she gets. "Brene Brown's work has helped me find the courage to say yes and live brave even while I'm shaking in my boots. Her work has unleashed new passion in my personal and professional life."
If you're interested in exploring more about Brené Brown and her work, check out her TED Talks here.
---
As Nature Intended: Healing with Native Flowers and Herbs
Friday, August 18, 10:00 a.m. – 3:00 p.m.
Deb Vail
$50 ($40 program + cost of materials)
Deb and Harry make Sacred Forest Flower Essences from wildflowers growing here in the Appalachian forests and fields. Join our Grandparents of the Forest as we enjoy a hands-on workshop showing us how to connect to plants, make and use native flower essences for healing as well as how to make basic herbal infusions which can be used as nourishment for our bodies.
Deb is also the founder of Sacred Living, and is most happy when helping others to navigate the spiritual and emotional aspects of life by connecting to the wisdom of the present moment of nature for support and spiritual healing. 
Her larger work can be found at
www.sacredliving.net
and in her joint venture with husband Harry LeBlanc,
www.grandparentsoftheforest.com
.
---
Short Introduction to Centering Prayer
Saturday, August 19 - Sunday, August 20
Rev. Rob Field & Becky Hannah, Center for Spiritual Wisdom
$140 Full Program (Commuting Not Recommended)
Most spiritual traditions have some form of contemplative practice. Virtually all have a goal of expanding, or deepening, the consciousness of the practitioner. Centering Prayer is a surrender method of contemplative prayer, that reaches back to the early days of Christianity. Modern-day masters such as Fr. Thomas Keating and Rev. Cynthia Bourgeault refer to Centering Prayer as a "heartfulness" practice. Join Rev. Rob Field with Center for Spiritual Wisdom, and Becky Hannah with Contemplative Outreach, as we learn the basics of this ancient method of contemplation.

Participants should plan to arrive early for this mini-retreat. Arrive by 9:30 in the morning on Saturday for an introductory workshop, followed by a "mini retreat" Saturday evening through 3:00 p.m. on Sunday. A short and sweet introduction in a holy place — the perfect morsel of contemplation to prepare you for autumn!
---
Sunday – Sunday, Nov. 26 – Dec. 2
Becky Hannah, Joan Ricci Thome, & the Rev. Bob Cook
$533 Full Program
Housing in the Inn
This retreat is for those who would like a more prolonged experience of centering prayer and who are interested in entering into the more profound levels of spiritual practice in an atmosphere of silence, solitude, and community.

Centering prayer is a silent form of prayer that directs a person's attention toward God, with ancient roots in the mystical and monastic tradition. The retreat will help participants develop and sustain a regular centering prayer practice. In addition to several centering prayer periods offered daily, you will also have opportunities for contemplative worship, individual meetings with retreat leaders, walks and hiking, labyrinth walks, and time for solitude and reflection.

Retreat leaders are Becky Hannah, co-coordinator of Contemplative Outreach of Western NC, and Joan Ricci Thome, presenter of contemplative prayer retreats at the Oratory and St. Francis Springs Prayer Center in Stoneville, NC. The Rev. Robert Cook, Vicar of Christ Church, Walnut Grove, NC is spiritual director for the week. Joan and Becky have both been trained to facilitate centering prayer by Contemplative Outreach, the organization founded by Father Thomas Keating as a spiritual network committed to living the contemplative dimension of the gospel in everyday life.
Due to the length of this retreat, each participant should have an established practice of centering prayer for at least a year. This retreat is limited to the first 20 registrants. Participants must stay on campus and plan to attend the entire retreat.
If you have questions about the contents or itinerary for the retreat, please feel free to contact Becky Hannah at (828) 702-3518.
---
A Short Advent Retreat
Friday, December 8
10:00 a.m.—3:00 p.m.
Katerina Whitley
$40 includes lunch
Location: 1st Floor of Johnson Hall
What comes to your mind when you think of Advent? Can you stop worrying about decorating and gift buying to concentrate on the Coming of the Christ Child? Every year, people of faith long for something different, spiritual and holy, to prepare them fully for a Christmas to remember.
Katerina Whitley will focus and refine this longing. The world waited for this "central event in the history of creation," as C.S. Lewis called it. We will examine this waiting through writings, poetry, the prophets, the Birth Narratives, and our own hopes and desires for peace and joy.
Katerina is well-known in the Diocese of Western NC and beyond. She is the author of several books, including two about Advent, and a writer of Advent Chancel dramas and plays.