About Us
The Valle Crucis Conference Center is a ministry of the Episcopal Diocese of Western North Carolina, part of the Episcopal Church.
Located on over 450 acres of mountain woodland and verdant farming valley, the Valle Crucis Conference Center is truly one of the more beautiful places on Earth. With its beauty comes a sense of timeless spiritual grace that transcends denomination or faith tradition.
The Valle Crucis Conference Center is located in the historic Mission School, featuring buildings dating from the late 19th Century and early 20th Century, nearly all of which are on the National Historic Register.
The Conference Center is open year-round to accommodate groups of 5 to 150. Rates include three hearty, nutritious meals a day and arguably the best towels in Western North Carolina lodgings.
Mission and Purpose
Mission: To enable rest, renewal, and transformation through care for natural beauty and a true commitment to hospitality.
Core values:
We embody Christ in the world through a ministry of hospitality, by:

Preparing a safe, comfortable, beautiful space
Honoring the seeker, refreshing the weary, and nourishing the hungry
Being careful stewards of the Thin Place that is Valle Crucis
---
2018 Board of Directors
President
The Rev. Sam Tallman
Vice President
Mike Newton-Ward
Treasurer
Jim Banks
Secretary
The Rev. Karla Woggon
Walter G. Browning
Ross Bulla
Amy Cole
Ann Holtz
The Rev. Marshall Jolly
Sandy Jones
Keith Martin
Jim Sturdivant
The Rt. Rev. José A. McLoughlin
Bishop
Episopal Diocese of Western NC

The Rev. R. Allan McCaslin
Rector
Holy Cross Episcopal Church, Valle Crucis
Margaret L. Love
Executive Director
Valle Crucis Conference Center
---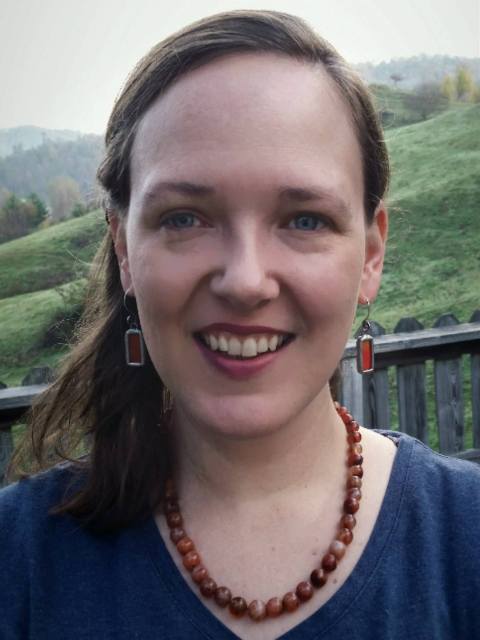 Margaret Love
Executive Director
director@vcconferences.org
Margaret is a native of Columbia, South Carolina and holds a BA in History from Davidson College. She has worked in conference planning, education and training, and grants management for nearly 20 years, and has extensive experience in working with boards of directors, fiscal management, human resources, and professional education and training. She has been fortunate to have lived in Anchorage, Alaska; North Yorkshire, England; and most recently, a suburb of Detroit, Michigan. Margaret and her husband share a household with two young children and a rotating cast of dogs, cats, fish, and frogs. She can answer questions about new and existing reservations, marketing, programming, newsletters, social media, history, or general information.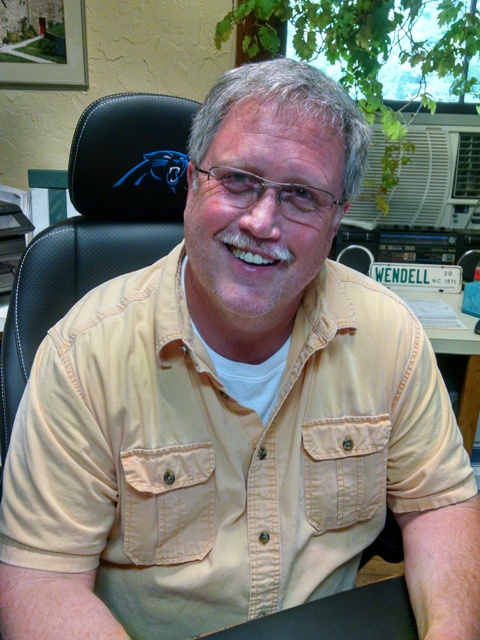 Wendell Seaver
Business Manager
business@vcconferences.org
Wendell has been with the Valle Crucis Conference Center for nearly 21 years. A native of Kingsport, Tennessee, Wendell came to the Conference Center from the former Patterson School in Lenoir. His Schnauzer, Shultz, keeps everyone in line. Wendell can help you with new and existing reservations, bookkeeping questions, or general information.



Dale Townsend
Property Manager
property@vcconferences.org
Dale has been with the Valle Crucis Conference Center since he was a wee pup. His expertise and skill keep everything running smoothly. Plus, he knows where all the bodies and pipes are buried. Questions regarding maintenance and repairs are best directed to him.
Deana Coleman
Guest Services Manager
guestservices@vcconferences.org
Deana started working at the Conference Center before she could see over the counter in the kitchen. She has moved up the ranks of housekeeping to head the department and has expanded the role to include retail management, guest comfort such as set up and clean up of meeting spaces, Lost & Found, and program assistance. She has the highest standards of cleanliness of anyone we've met.
James Andra
Food Service Manager
dining@vcconferences.org
James comes to us from a strong background in hotel, catering, and large-scale cooking, from the Greenbrier to Lees-McRae College. Originally from Maryland, James combines a home-cooking aesthetic with a modern style. He's happy to help you with any food-service-related questions, including special diet accommodations or requests. The kitchen can be reached directly at (828) 963-5968.
---
Hours & Location
We strive to have a representative on call most of the time, but given our small number of office employees, there may be times when the office is un-staffed.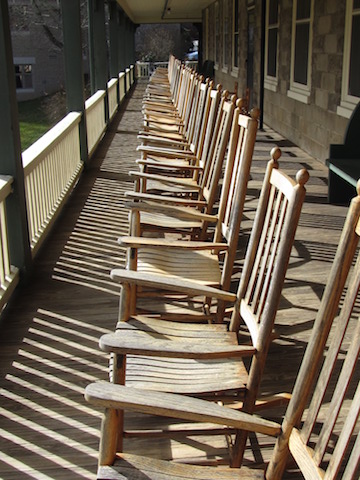 In general, we are open:
M - F 8:30 a.m. - 8:00 p.m.
On call and by appointment on weekends
The Valle Crucis Conference Center is located just off Highway 194, halfway between Boone and Banner Elk. The Conference Center is approximately two hours from both the Tri-Cities Regional Airport in Johnson City, TN, and the Charlotte-Douglas International Airport in Charlotte.
Our street address is 146 Skiles Way, Banner Elk, NC 28604
From Boone, head southwest on Highway 105 toward Banner Elk.
Turn RIGHT onto Broadstone Road.
Go approximately 2.9 miles and turn LEFT onto Highway 194 South.
Go 1.1 miles. Round the top of the hill at the cemetery, and turn RIGHT into the Holy Cross Church parking lot. The Inn Office is directly in front of you.
Our mailing address is PO Box 654, Valle Crucis, NC 28691.