Meeting Spaces
All of our meeting spaces are equipped with tables and chairs, flip charts, a TV/DVD player, and a hospitality kitchen with sink, full-size refrigerator, multi-burner coffee maker, and counter space. We supply coffee, black and herbal teas, and acoutrements. Our meeting rooms are available to groups also using our accommodations free of charge on a first-come, first-served basis. Reservation of meeting spaces is required.
Please call the administrative office at (828) 963-4453 to learn more about booking meeting space.
Bishop Robert H. Johnson Hall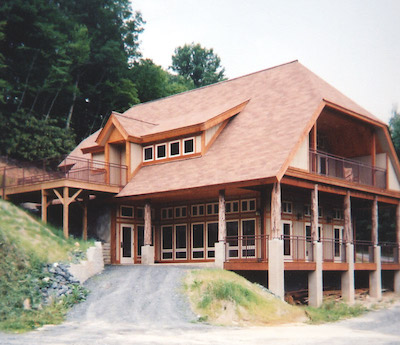 Johnson Hall is named after the fifth Bishop of Western North Carolina, Robert H. Johnson, and was dedicated in 2004.
Two separate floors are available, each with one large meeting area. Both floors are accessible for wheelchairs and vehicles. There is plenty of parking a short distance from the hall.
Each floor has two unisex accessible restrooms, a hospitality area with microwave, refrigerator w/ice-maker, coffee maker, sink and counter space.



A/V equipment, tables, and chairs are readily available.
Johnson Hall holds approximately 60 participants in theatre-style seating on each floor, or about 40 in classroom style, or 25 in Boardroom set up.
And the view! Oh, the view! The building overlooks one of the most beautiful vistas you'll find in a meeting space. The rooms are light and airy, with porches available to sit and admire the beauty of this spot. And the view! Did we mention the view?
Click here for a floor plan of Johnson Hall (link will open in new tab).
And click here for a calendar of availability for Johnson Hall. If there is a colored block, that means it's booked! It's always good to check with our office before making any serious decisions about dates, since the calendar can slip out of date very quickly.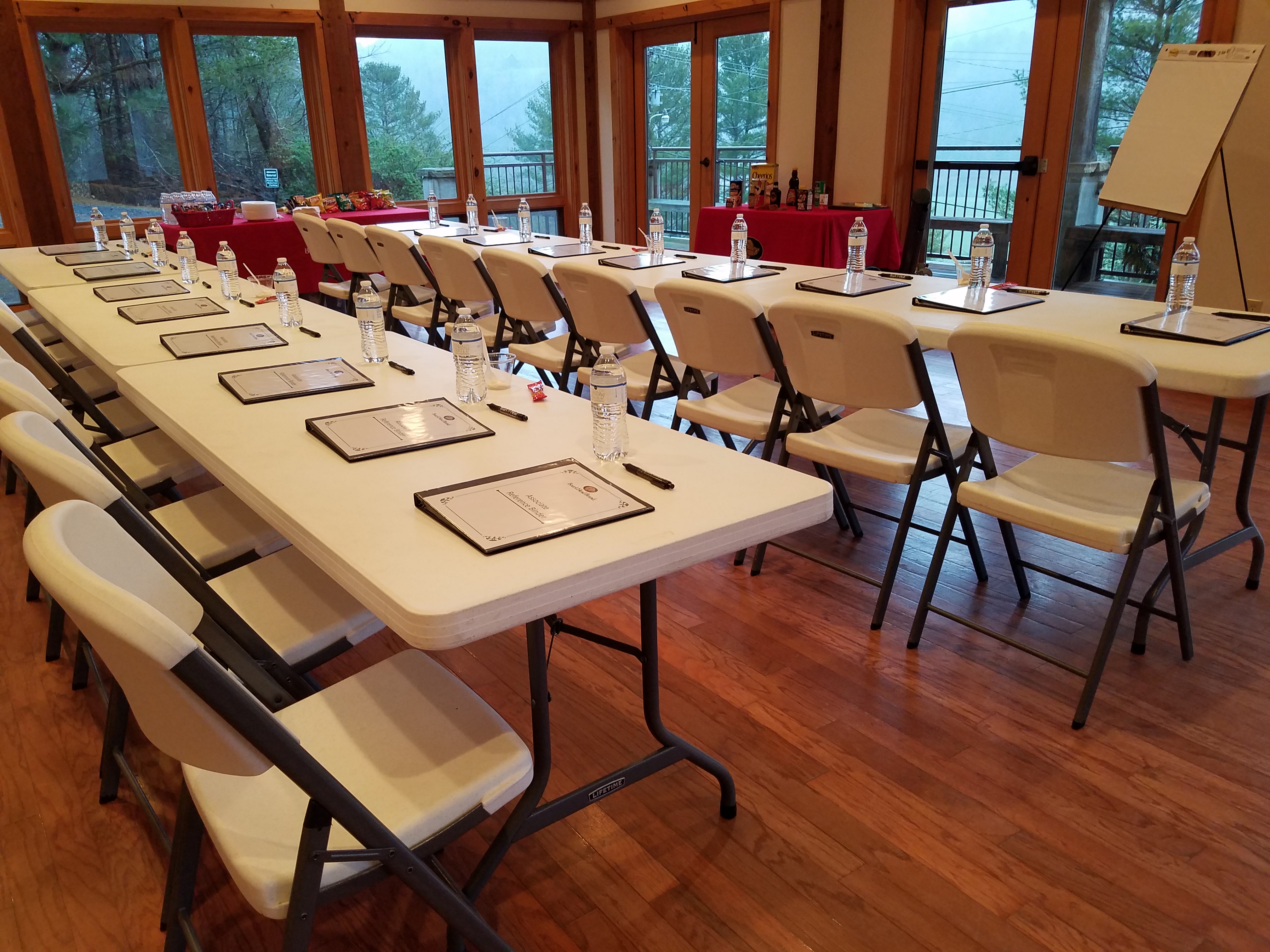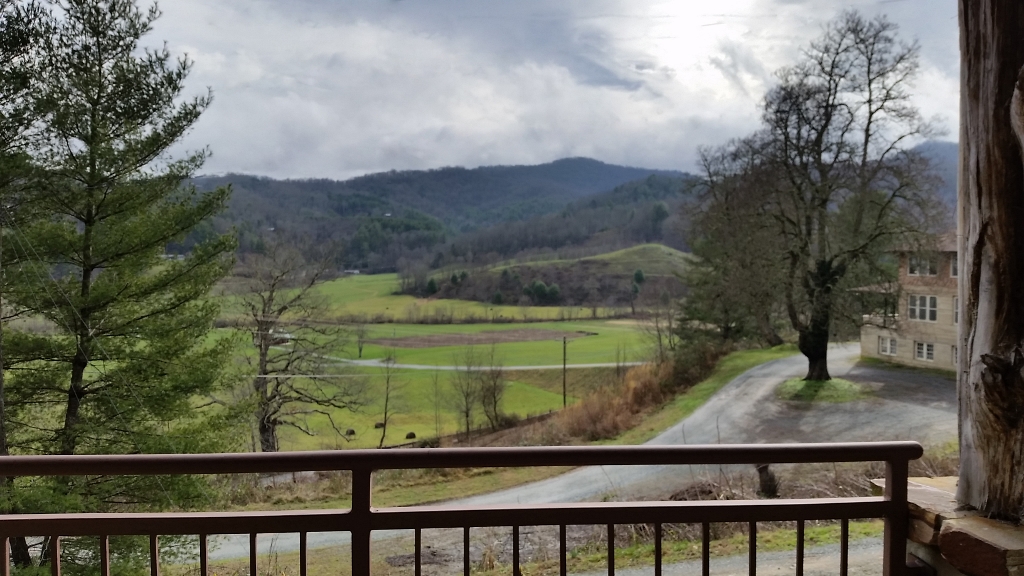 ---
Crab Orchard Hall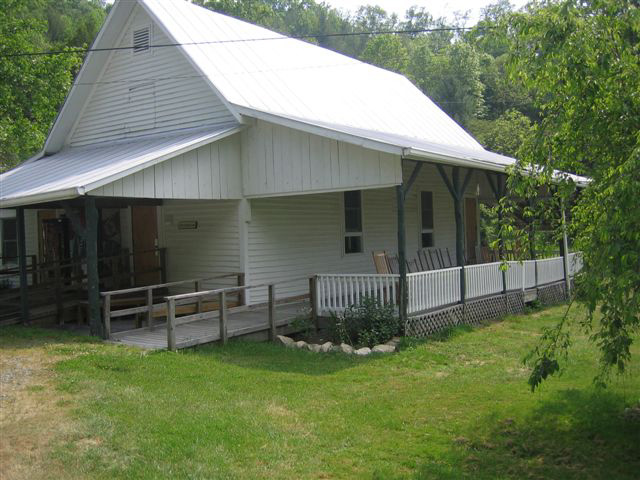 Crab Orchard Hall was built in the early 1900's as the classroom building for the missionaries staying in the Mission House. It also housed Holy Cross Church until the new stone church was built in 1925. The classroom portion then became a storage building, a hay barn, a chicken house, and a day school until 1998, when it was renovated for use as a meeting space.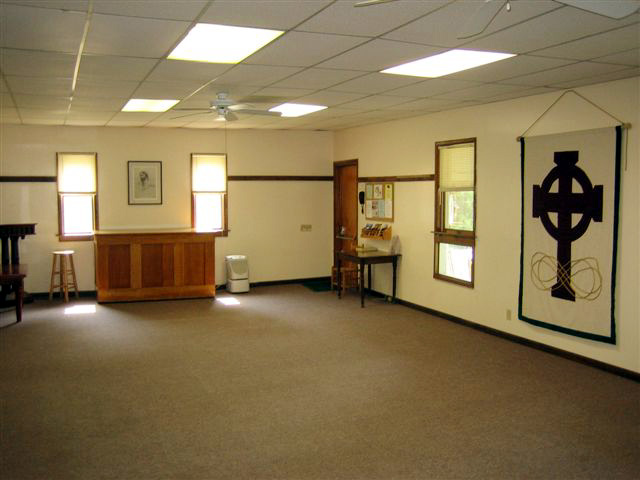 Crab Orchard Hall consists of two rooms. One room houses our library and can be used for small break out sessions; the other room is a large open space that can accommodate up to 80 people, theatre style. We have plenty of folding tables and 80 folding chairs.
The building also has a piano, a moveable altar, a TV/VCR/DVD, an overhead projector, and two flip chart easels, and a hospitality kitchen containing a microwave, a coffee maker with hot water tap for tea, a refrigerator with ice maker, and a sink. On the front of the building, there is a large covered porch with rocking chairs that can be used for breakout sessions or for just relaxing and looking at the view.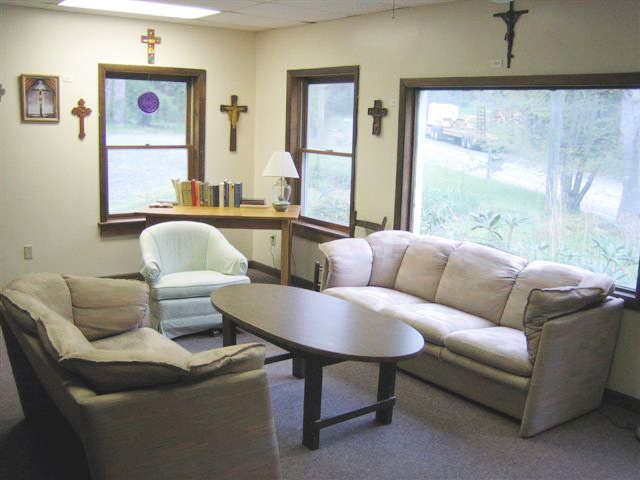 ---
The Apple Barn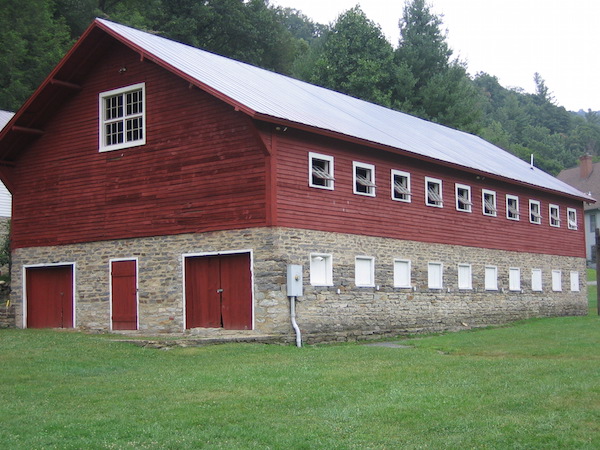 Oh, the Apple Barn. The lingering scent of hay and raw wood and the memory of many thousands of happy feet dancing make this a very special place. We treat the Apple Barn a bit differently as a meeting space, as it is also a venue for dances, weddings, and other events.
Originally a dairy barn (and not, as the name suggests, an apple storage!), the Apple Barn is fire-rated for 271 participants, with seating capacity for about 120 at tables. It is equipped with round and rectangular tables and chairs, A/V and sound equipment, restrooms, and hospitality kitchen.